How WhoDeySell Swap-It Works
WhoDeySell Swap-It is an easy way to swap items you are no longer using either for FREE or CASH or other items you need instead.
The platform is very easy to use, all you have to do is to make sure you have an account with WhoDeySell and then click on Swap-It to visit the Swap-It page. Then, click on the Add button from the side menu to add a new item.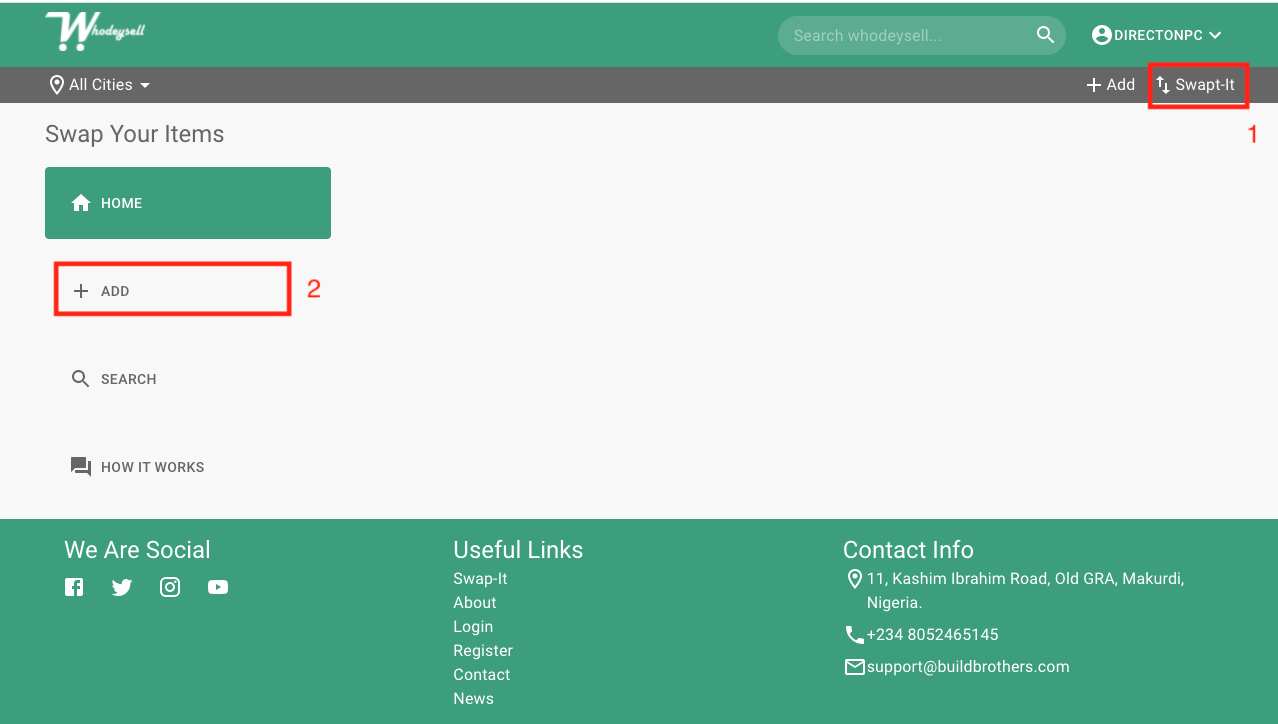 WhoDeySell does not sell these items, we are simply a medium that people who have items to swap can use to reach their targeted audience.
So, go ahead and post that item you no longer use to swap it for something else.